Team EWF Raises Over $39k at Philadelphia Marathon 2019
On November 23-24, the Emily Whitehead Foundation celebrated five years as an official partner of the Philadelphia Marathon — and it was one of our most successful years to date!
This year, we had 27 charity runners participating across all three marathon events. We are so thankful to this team for not only putting in the time to train, but also for working hard to raise an incredible fundraising total over $39,000!
Team EWF has now raised a total over $250,000 in the last five years.
Our runners continue to inspire us year after year, and this one was no exception. When it comes strength and perseverance, you can always find that within our patients, families, and even our participants.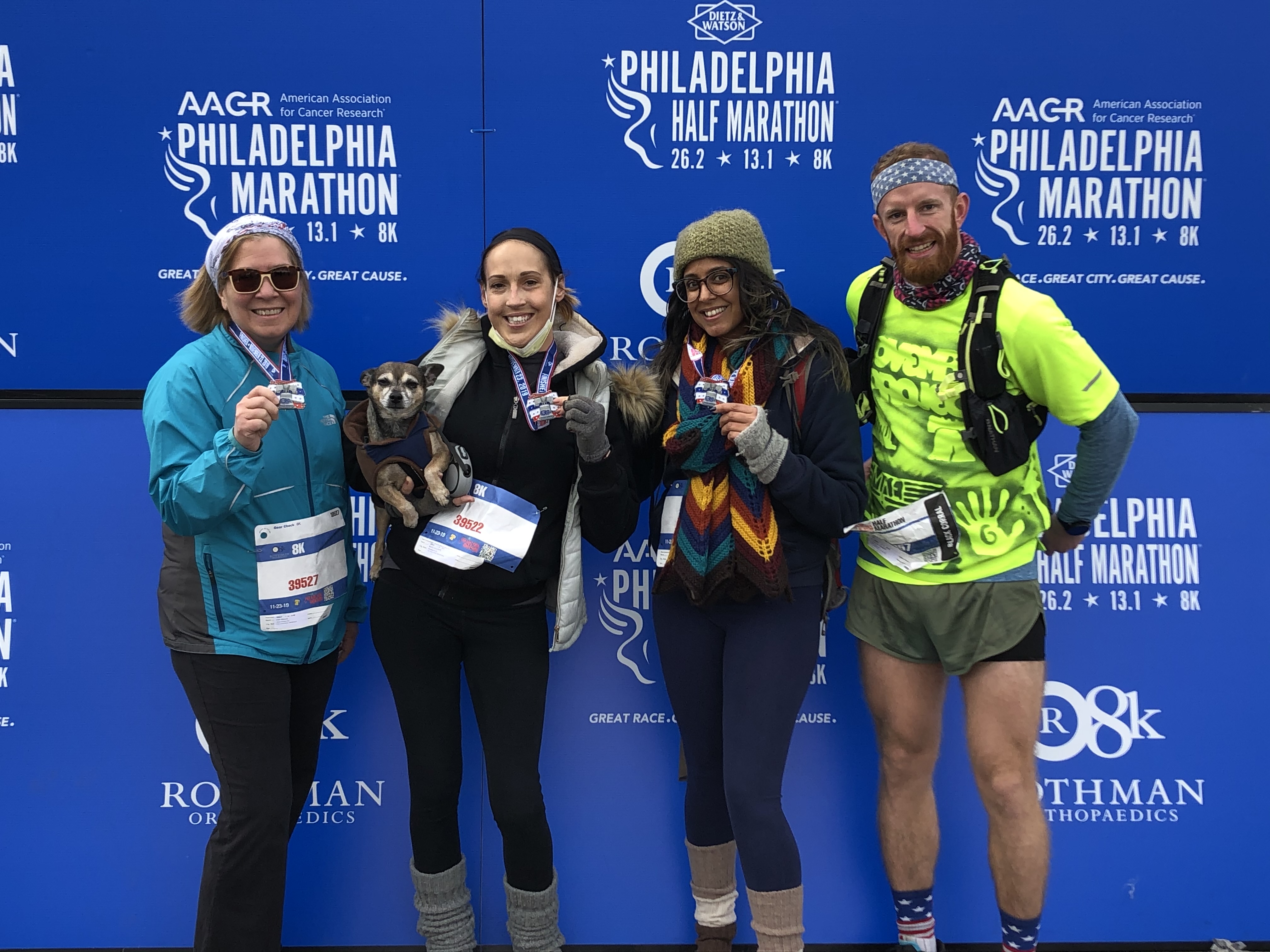 One special moment from the weekend comes from Nicole Gularte who, along with her dog Bentley, walked in the 8k on behalf of Team EWF. Nicole has been battling cancer since 2010 and is currently undergoing radiation treatment following relapse. She told us back in September that she was walking this 8k, no matter what, and followed through with that promise to challenge herself. Nicole will tell you it was easy for her and Bentley to travel the 4.9 miles, but we know it is a testament to Nicole's strength that she continues to fight every single day and doesn't let cancer define her life.
Another inspiring story to come from this year's participants is Rebecca, who weathered the storm and took on the full marathon occurring on Sunday with rain, sleet, and SNOW. At mile 14, Rebecca decided she couldn't continue. She called her husband and told him that she would be taking a DNF (Did Not Finish). However, as she was walking to return to her car, Rebecca realized this wasn't just about her struggle, and found the courage and determination to push on and finish the marathon by walking the last 12 miles.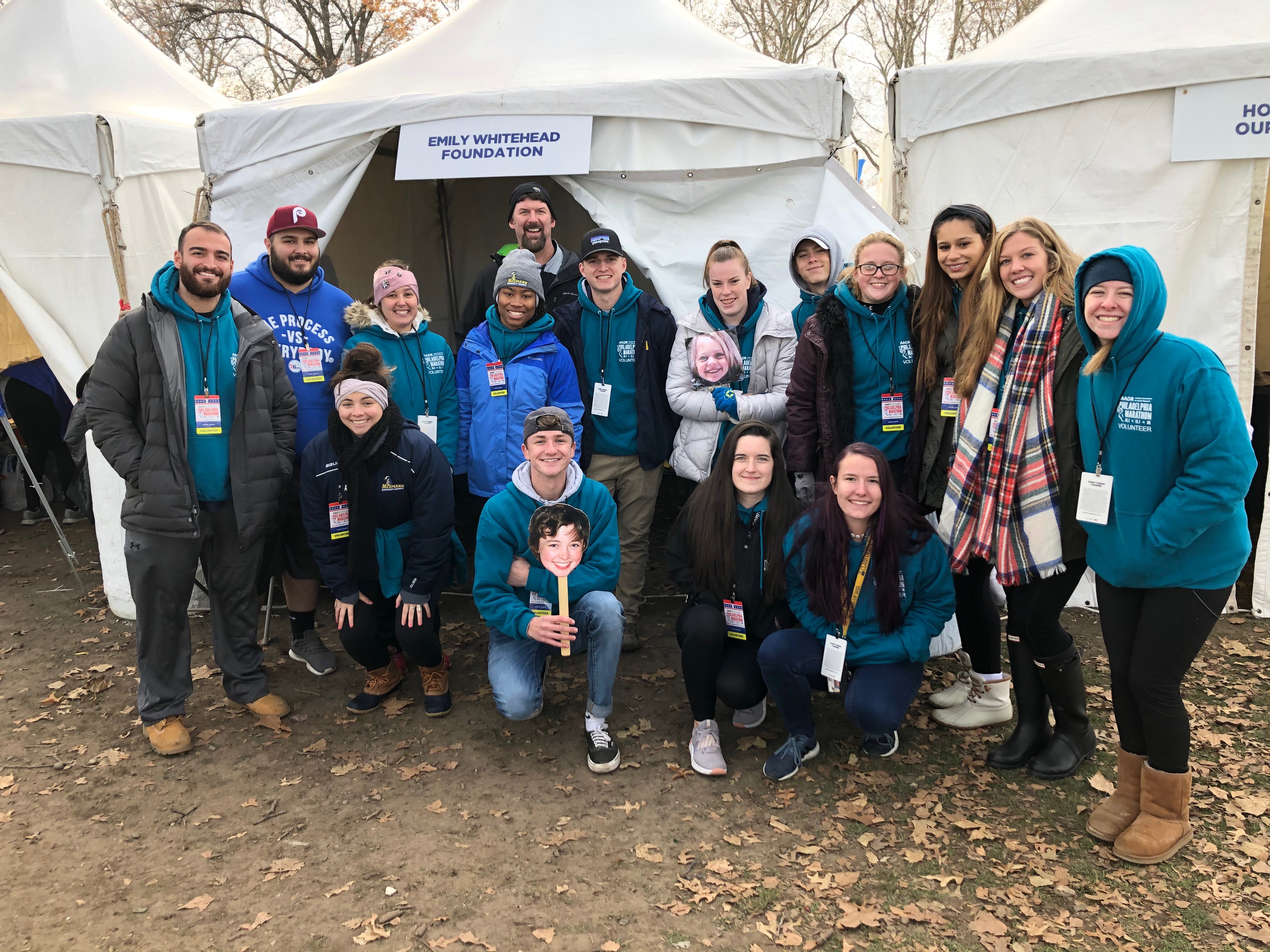 Special thanks to the group of volunteers from Neumann University for graciously fulfilling our volunteer requirement by handing out medals, post-race food, and more throughout the weekend.
Thank you from the bottom of our hearts to all of our participants, donors, supporters, and volunteers for joining us as we activate the cure and get one step closer to beating pediatric cancer. As our endurance sports program is continuing to grow, this lasting partnership with the Philadelphia Marathon is one that we are honored to have, and we are so thankful for the opportunity to raise these lifesaving funds each year.
Registration is now OPEN for the 2020 Pittsburgh Marathon. CLICK HERE for more details!