Together, we will Activate the Cure.
Our mission is to raise funding for CAR T-cell therapy research because this treatment is less toxic and more targeted than standard chemotherapy or radiation. Less toxic treatments for treating childhood cancer are greatly needed because children have to live with the harsh side effects of standard treatments for much longer than adults.
What is CAR T-cell Therapy?
CAR (chimeric antigen receptor) T-cell therapy is a promising new cancer treatment that activates a patient's immune system to attack and destroy cancer cells.
The process works by removing a patient's T-cells, a type of white blood cell, and reprogramming them to recognize specific cancer-identifying antigens on cancer cells. Once activated, these T-cells become CAR T-cells capable of detecting these antigens and destroying the cancer cells.
Watch the 3-minute documentary "Fire with Fire" that highlights CAR T-cell therapy and Emily's recovery.

CAR T-cell therapy is referred to as a "living drug." Modified T-cells can detect and destroy cancer cells in your body for many years.
How Does CAR T-cell Therapy Work?
Once you and your doctor have determined that CAR T-cell therapy is right for you, the process of activating your T-cells to become cancer-fighting CAR T-cells can begin.
1. T-cells are removed from your blood in a process called apheresis. 
During apheresis (also called leukapheresis), blood is withdrawn from your body, the T-cells are removed, and the rest of your blood is returned. The process is similar to giving certain types of blood donations, and typically takes 3 to 6 hours. This process is also sometimes referred to as "harvesting" T-cells.
2. The T-cells are reprogrammed to become CAR T-cells.
The T-cells are sent to a manufacturing laboratory to be genetically modified and activated as CAR (chimeric antigen receptor) T-cells. The CAR T-cells are then multiplied or "expanded" to increase the number of cells that will be returned to your body to fight your cancer. The newly activated CAR T-cells are then frozen and sent back to the hospital or clinic where you are being treated. 
The amount of time that it takes for this process to be complete will vary for each patient, but typically takes several weeks to several months. During this time, your doctor may recommend a short course of low dose chemotherapy to help control your cancer and prepare your body to receive the CAR T-cells.
3. The CAR T-cells are infused back into your body to help fight your cancer.
At the hospital, your CAR T-cells will be received through an infusion into your bloodstream. The infusion process usually takes less than one hour, and is often administered as an outpatient procedure in the clinic. Once in the body, the modified CAR T-cells should continue to multiply and seek out and destroy cancer cells. 
Do you want to stay up to date? Subscribe to our newsletter.
---
CAR-T Warrior Spotlight: Oaklynn Keller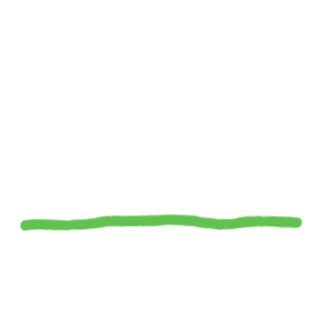 At two years old, after her parents discovered a concerning red rash, Oaklynn was diagnosed with B-Cell Acute Lymphoblastic Leukemia....