2022 Emily Whitehead Foundation Believe Ball Raises Over $300,000
Processed with VSCO with al3 preset
On Saturday, September 17 we celebrated the third chapter of our Emily Whitehead Foundation Believe Ball at the Valley Forge Casino Resort in King of Prussia, PA.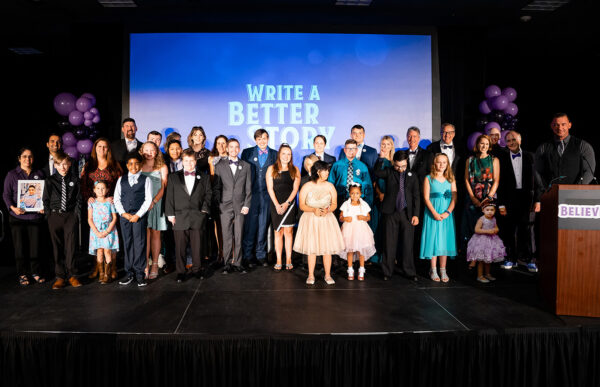 It was an absolute honor to share this inspiring evening with so many of our heroes — CAR-T warriors, their families, doctors, researchers, and other important leading characters that are working to develop more targeted and less toxic treatment options for children with cancer.
Thanks the support of all in attendance, our 2022 Believe Ball has raised a total exceeding $300,000!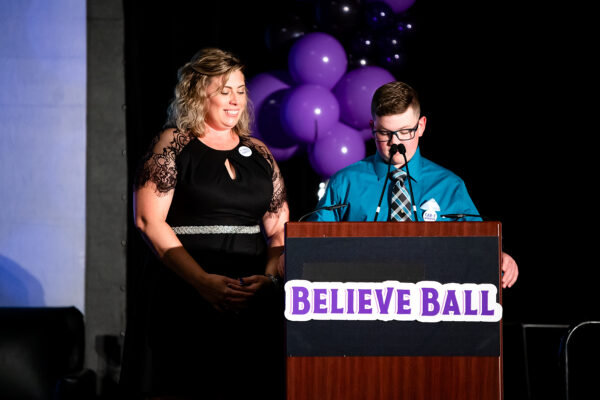 The evening's seated program included two inspiring patient stories: Kim Schuetz and her son, CAR-T Warrior Austin, who recently celebrated 9 years cancer free, and Venki Pasupathi Narayanan, who bravely shared the story of his late son Vaibhav's CAR-T journey in a discussion with Tom Whitehead and Anthony Davies of Dark Horse Consulting Group, who graciously served as our emcee for the evening.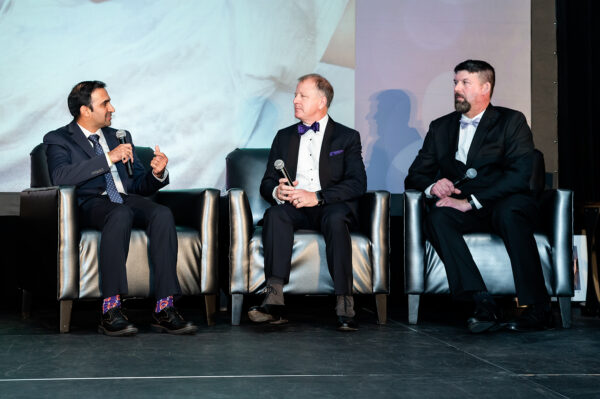 We also had the pleasure of introducing our 2022 Embassador Award recipients. Our 2022 Bill Ludwig Pioneer Embassador Award was accepted, virtually via video, by Dr. Siddhartha Mukherjee for his work to create a regulatory framework for CAR T-cell therapy in India, as well as the awareness he has brought to cell and gene therapies as a Pulitzer Prize-winning author.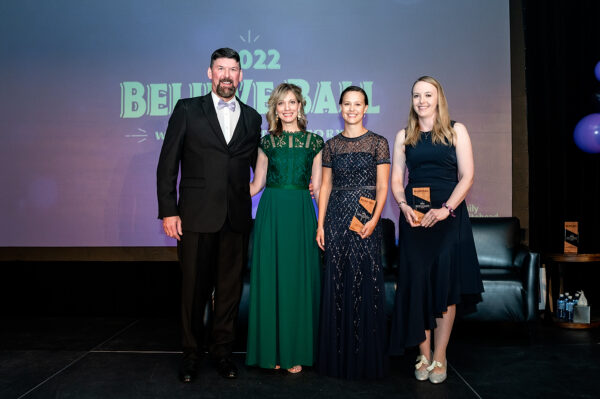 Our 2022 Nicole Gularte Fight for Cures Embassador Award was presented to Dr. Philippa Kennedy of the University of Minnesota for her research in applying chimeric antigen receptor (CAR) natural killer (NK) cells to solid tumors. We also had the additional honor of welcoming our 2021 grant recipient, Dr. Jessica Foster, to the stage to give us an update on her work applying mRNA-based chimeric antigen receptor (CAR) T-cells to pediatric atypical teratoid rhabdoid tumors (ATRT).
We would like to give very special thanks to all of the families that were in attendance. Having the opportunity to share this evening with each of you is what makes the Believe Ball such an integral part of both celebrating and advancing our mission.
Read our CAR-T Warrior's stories.
We are also immensely grateful to our sponsors, whose contributions allowed us to cover all costs for each CAR-T family to attend, and to our volunteer planning committee for coordinating our silent auction, Activation Stations, fundraising outreach, family relations, and so much more.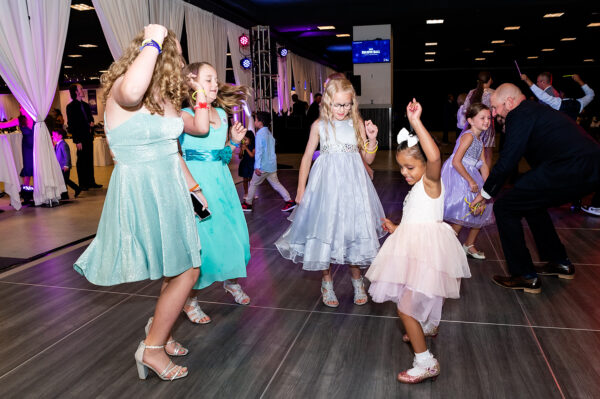 Thanks to you, we will continue to Write A Better Story for so many more children fighting cancer!
Thank You to Our Sponsors
Aldevron; Children's Hospital of Philadelphia; Cytiva; MaxCyte; Novartis; Penn Medicine, Abramson Cancer Center; Azenta; Bristol Myers Squibb; Center for Breakthrough Medicines; Cryoport; The Family Office of Michael and Victoria Chambers; Gamma Biosciences; Be The Match; Qiagen; Gabrielle's Angel Foundation; GenCure; Germfree; Xcell Biosciences; CTDI; Kytopen; Bob & Deb Madonna; Marken; time:matters; Charles River Laboratories; Nucleus Biologics
Additional Thanks
Joe Bartolo; The Best Philly Photobooth; Caricatures, Murals & More; Centre for Travel, Inc.; Curry's Cookies; EBE Entertainment; Encore; The Gularte Family; Jan Hurvitz; Kendra Scott Jewelry; Lindsey Noel Magic; The Ludwig Family; Maple Street Modern; Paperboy Media Group; Suburban Trails, Inc.; Tammy Miller Auctions; Valley Forge Casino Resort.
It is not too late to contribute to our overall event total! Donate Now to join us on our journey to Write A Better Story for children fighting cancer.