2022 Nicole Gularte Fight for Cures Embassador Award Presented to Philippa Kennedy of University of Minnesota
The Emily Whitehead Foundation is proud to introduce Dr. Philippa Kennedy of University of Minnesota as our 2022 Nicole Gularte Fight for Cures Embassador Award recipient!
In 2021, we established the Nicole Gularte Fight for Cures Embassador Award, a research grant to recognize and support the work of young researchers in the field of cellular-based pediatric cancer treatments.
Nicole Gularte was an eight-time leukemia warrior and among the first patients to be treated with CAR T-cell therapy in the initial groundbreaking clinical trial at the University of Pennsylvania. Following her remission post CAR-T, she became a great friend, patient advocate, and keynote speaker, and often traveled with the Emily Whitehead Foundation to inspire others with her story and her mantra to "fight for cures."
When Nicole's cancer returned, she participated in two more clinical trials which ultimately didn't work for her. Nicole passed away in April 2020. Nicole was especially passionate about advocating for children fighting cancer and was adamant in her belief that no child should have to experience the kinds of side effects from standard treatments that she had suffered through in her adulthood.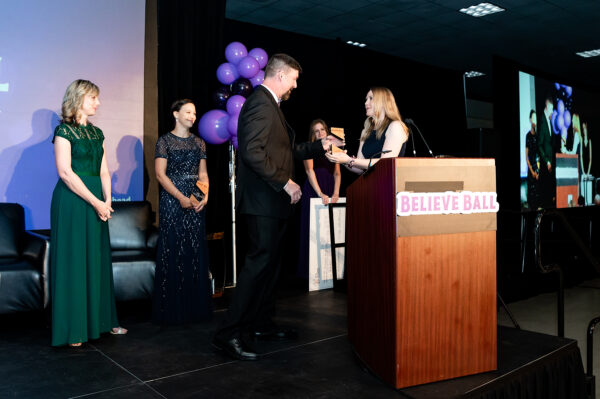 Dr. Kennedy's application stood out to our selection committee for the novel approach of her research, which focuses on the development of alternative chimeric antigen receptor (CAR) therapies for solid tumor cancers using natural killer (NK) cells instead of T-cells, and her personal resonance with Nicole's resolve to keep working toward your end goals in the face of many challenges.
As a recipient of this award, Dr. Kennedy will receive a research grant totaling $50,000 — comprised of $25,000 from the Emily Whitehead Foundation and $25,000 generously contributed by Cytiva, a global life sciences leader dedicated to advancing and accelerating therapeutics.
With this funding, Dr. Kennedy and her team will work to screen and study CAR-NK cells in a low-oxygen microenvironment, mimicking that of a solid tumor. The end goal will be to develop a new screening tool that can be shared with the scientific community, and give scientists a more realistic way of testing how current and emerging therapies could perform in patients.
Dr. Kennedy is our second recipient of this research grant. In 2021, we had the honor of presenting Dr. Jessica Foster of Children's Hospital of Philadelphia with the inaugural Nicole Gularte Fight for Cures Embassador Award.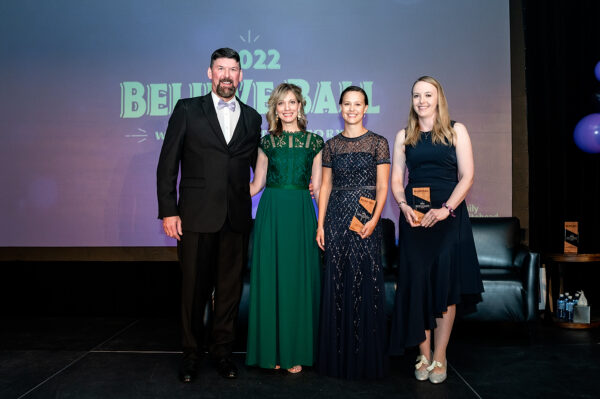 As Dr. Foster's acceptance took place virtually as part of our 2021 Believe Ball virtual experience, we were thrilled to welcome her to the 2022 Believe Ball stage to accept her award in person and provide an update on her work applying mRNA-based chimeric antigen receptor (CAR) T-cells to pediatric atypical teratoid rhabdoid tumors (ATRT).
On behalf of the Whitehead family, the Gularte family, our Fight for Cures grant selection committee, and the entire Emily Whitehead Foundation team, we are so proud to support the work of both Dr. Kennedy and Dr. Foster!