Inspiring Activation at CAR-TCR Summit 2019
Emily Whitehead Foundation check presentation from Hanson Wade

Kari Whitehead, Jodie Potter, Autumn Ghigiarelli at CAR-TCR Summit 2019

1st Annual CAR-TCR Summit 5k Participants
On September 11-12, we attended the 5th Annual CAR-TCR Summit in Boston, Massachusetts to host in partnership with the conference a silent auction and the first annual CAR-TCR Summit 5k Run/Walk.
Returning to the CAR-TCR Summit is a highlight every year, and we are incredibly grateful for the continued support of the entire Hanson Wade team and all who contribute to making this conference a great experience that we are proud to have a part in.
We enjoy the opportunity to meet and engage with all the different players contributing to saving lives through cell therapy, learn how much they value organizations like ours and, in return, give them an opportunity to see how much their work means to us as an organization that shares a passion for this field.
Thanks to the generosity of Hanson Wade and the CAR-TCR Summit, combined with the proceeds from the silent auction and CAR-TCR Summit 5k fundraising totals, this year we raised a total exceeding $25,000!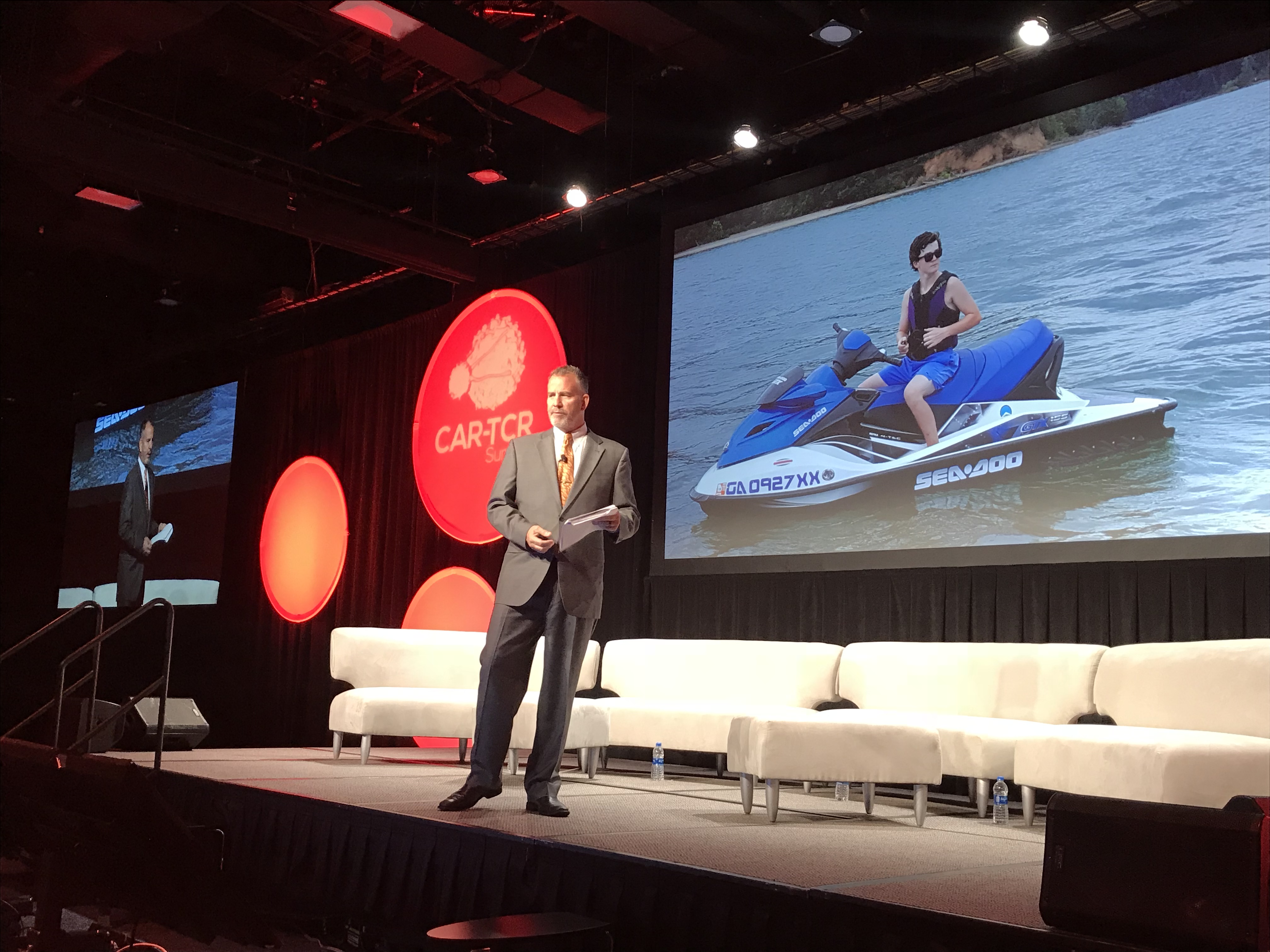 Don McMahon shares the story of his son Connor's cancer diagnosis and journey with CAR T-cell therapy.
We are additionally thankful for the generous giving of time, effort, and energy from all who signed up and participated in our first CAR-TCR Summit 5k. Out of more than 50 registrants, we were joined by participants representing 15 U.S. states and 7 different countries — including a handful of virtual participants who ran with us from as far away as Cardiff, UK.
The turnout for this first year was overwhelming and higher than we ever expected! We are so appreciative of the time and thought that many of the 5k participants put into what they were doing and we look forward to seeing it grow in the years to come.