Believe Ball Second Chapter to be Held as a Virtual Experience
Last year, in response to the global pandemic, we made the difficult decision to postpone the second chapter of our Emily Whitehead Foundation Believe Ball.
After further consideration of the well being of our guests and the families and patients we share this inspirational evening with, we have decided to transition our 2021 Believe Ball into a virtual event scheduled for Thursday, September 16, 2021.
While we are disappointed that this year's event will not take place in person, we are looking forward to creating a memorable virtual experience that can be shared with so many of our supporters around the world!
To learn more about the Emily Whitehead Foundation Believe Ball, please visit www.WriteABetterStory.org.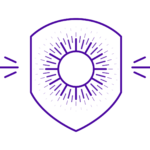 Interested in becoming a Believe Ball Sponsor? Click here.
Interested in volunteering on our Believe Ball Planning Committee? Click here.
Additional event details, including registration and opportunities to participate in the virtual program, will be available soon.