Advanced Therapies Week 2023
On January 17-20, our team traveled to Miami, FL to attend Advanced Therapies Week 2023!
It was a great opportunity to connect with other companies/organizations in the cell and gene therapies industry, and spread awareness about the work we are doing to support CAR T-cell therapy research and families.
Here are a few highlights of our week:
To kick things off on the opening night of the conference, we held a special screening of the documentary Of Medicine and Miracles. We heard from many who attended that they cannot wait for their families to be able to see this film, as it demonstrates what they do every day and why that work matters.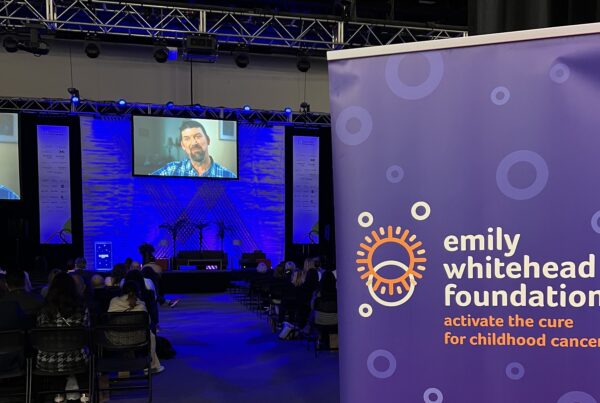 It was an honor to also have legendary Philadelphia Eagles player Vince Papale, subject of the Disney movie Invincible, join us on the first night to sign autographs and take photos with conference attendees. Thank you for inspiring us to dream big!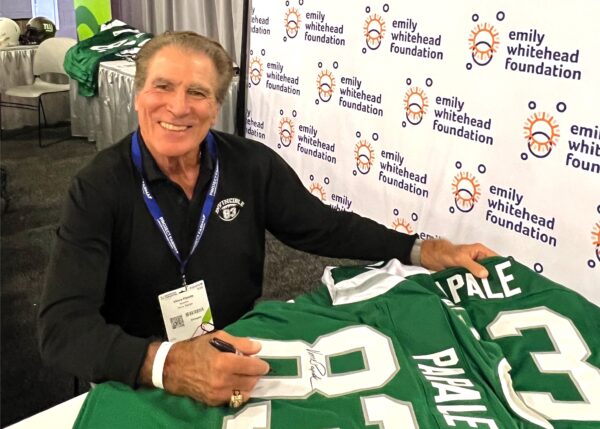 Tom Whitehead moderated a session for very first time! The session's primary topic focused on the value of patient perspectives in the advanced therapies development process, and included a presentation from DIPG CAR-T mom Lisa Ward of Jace Ward - #Tough2Gether.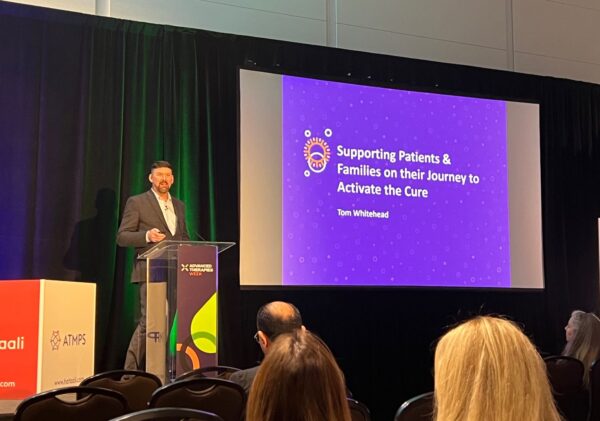 In addition to moderating, Tom Whitehead presented an update on the work that the Emily Whitehead Foundation is doing to support patients and families along their CAR T-cell therapy journey.
Dr. Carl June was honored with a Lifetime Achievement Award at the inaugural Advanced Therapies Awards, which Tom had the honor of presenting to him during the awards ceremony.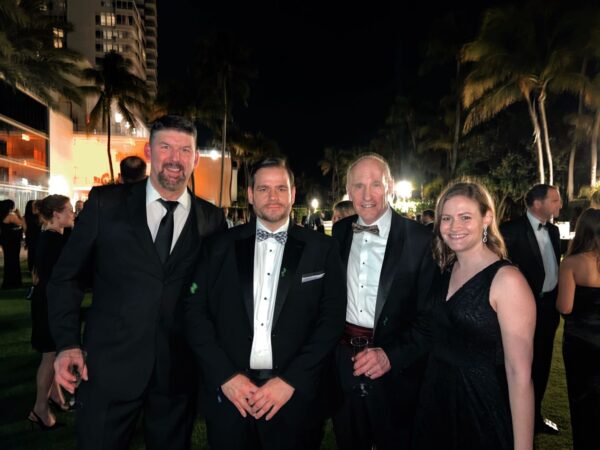 Throughout the week, we hosted a silent auction at our booth on the exhibition floor. Thanks to the support of everyone who participated, we EXCEEDED our fundraising goal and raised over $17,000!
A huge thank you to the team at Phacilitate for their generous hospitality. We are already counting down the days to Advanced Therapies Week 2024!