Visiting Thermo Fisher Scientific in Oslo, Norway
In March, we had the unique opportunity to travel to Oslo, Norway and visit with Thermo Fisher Scientific.
While there, we were given a tour of the research facilities at the Norwegian Radium Hospital where Dynabeads are produced - an important element in the development process of the Novartis CAR-T cell therapy that Emily received.
We were also introduced to Norway's first pediatric CAR-T patient, Simen Aarskog, and his parents. Simen is now more than one year cancer free since receiving the treatment. So far, a total of 8 pediatric and young adult patients have received the therapy since it became available in Norway.
Additionally, we were given the opportunity to speak and share our story. During the seminar, Emily was presented with a copy of En kule varmt by Anne Gunn Halvorsen, which tells the story of Dynabeads and the role they play in the development of CAR-T cell therapy. As a special memento, Thermo Fisher employees signed Emily's copy of the book with messages written in ink made out of dynacules.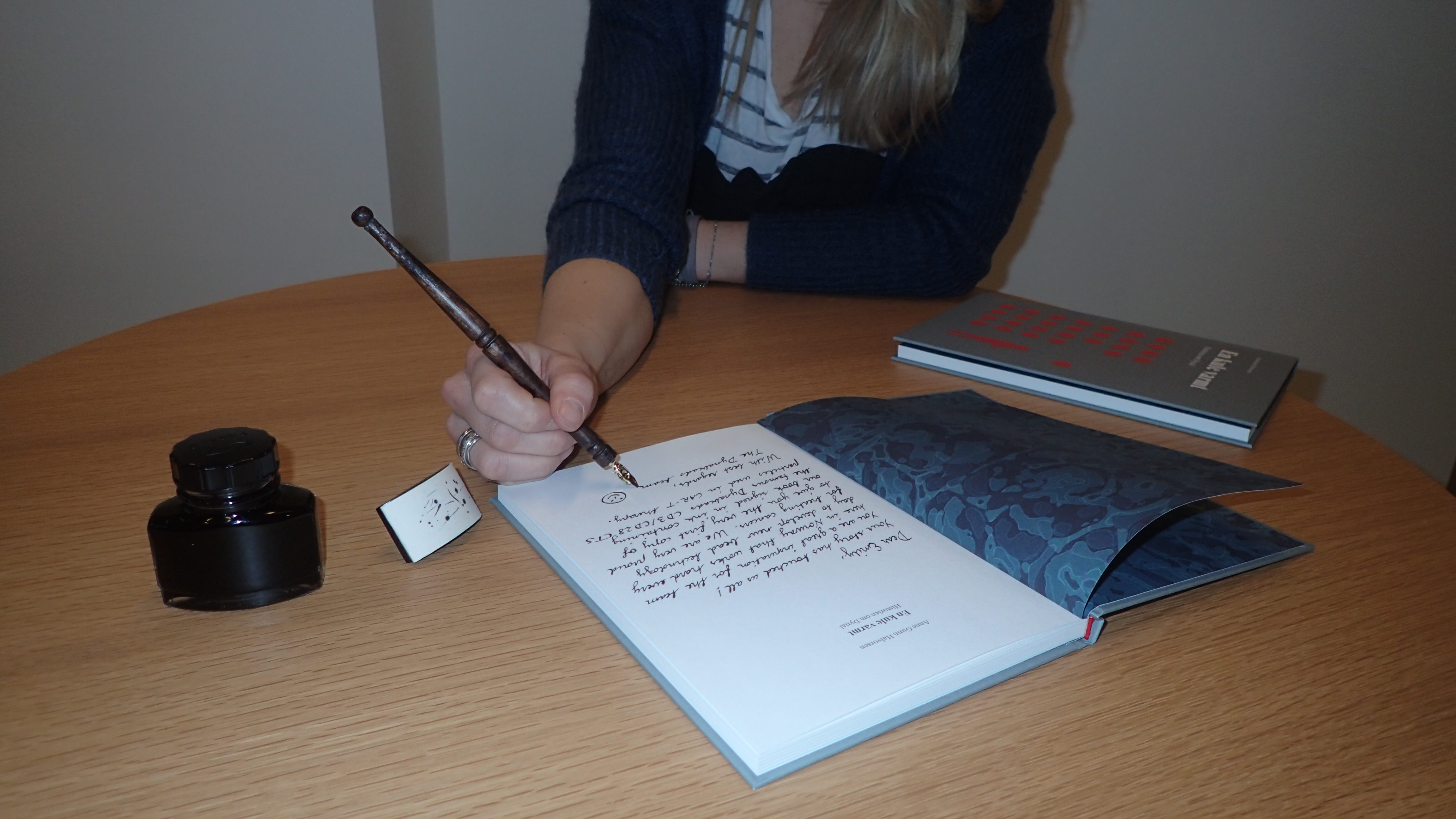 Images courtesy Thermo Fisher Scientific
Norway's TV 2​ news program aired the following story about our visit: Emily is a miracle girl who got well thanks to Norwegian research
Another great recap of the trip can also be read here: Har en kule å takke
We feel very blessed to be able to travel the world and see first-hand the impact that CAR-T cell immunotherapy is having for children and families in the countries where the treatment become available.
We Believe!