Inaugural Emily Whitehead Foundation Thanksgiving Turkey Trot Raises $2,100
On Thanksgiving morning (Nov 24, 2022), we hosted our first ever Emily Whitehead Foundation Turkey Trot at Cold Stream Dam & Recreation Park in Philipsburg, PA.
With 70 participants trotting "over the river and through the woods" with us, we raised a total $2,100! The overwhelming turnout from our local community, and generous support from local businesses, truly exceeded our expectations. All we can say is, THANK YOU!
We look forward to making this event an annual holiday tradition that families in the Philipsburg area can enjoy for years to come.
Congratulations to our top finishers!
Christa Harper & Chad Muckey
Ashton Fox & Jackson Coldiron
Marlee Butterworth & Joshua George
Special Thanks
Click here to view more photos!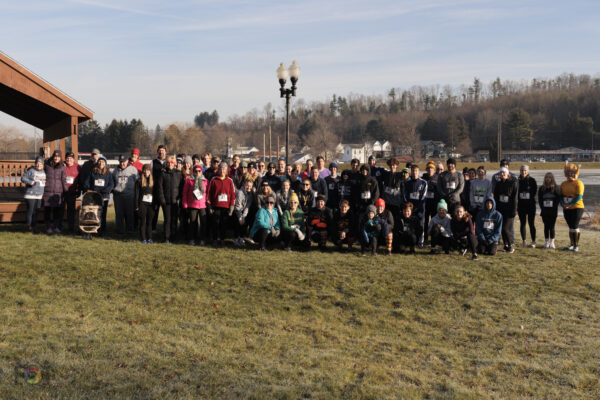 Watch the WTAJ-TV news segment: