Centre Gives 2017: Help Activate the Cure in Our Community
On May 9-10, 2017, the Emily Whitehead Foundation will participate in Centre Gives, a 36-hour online annual giving event sponsored by the Centre Foundation.
While Emily was in treatment at CHOP, we received an overwhelming amount of support from our community back home in Philipsburg, Pa. Now, we have dedicated ourselves to establishing a community of support for patients and parents going through the same difficult journey we were just 5 years ago.
For this reason, we feel honored to be a Centre Gives organization and have the opportunity to extend this support to pediatric cancer families in our area.
This year's giving event happens to fall on a special date, as Emily will be 5 years cancer free on May 10! In honor of this, we hope you will join us in extending the same community support that Emily received to more children fighting cancer.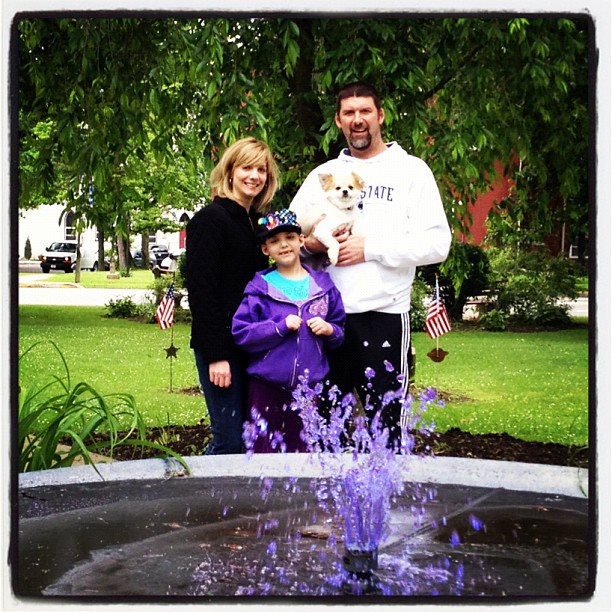 ALL WE CAN SAY IS WOW! THANK YOU! WE HAVE NEVER BEEN PROUDER OF WHERE WE ARE FROM AND THE GREAT PEOPLE THAT SUPPORT US. WE ARE HOME AND WE BELIEVE!
What is Centre Gives?
For the sixth year in a row, the Centre Foundation will host Centre Gives, a 36-hour online giving event designed to recognize and support the positive work of local nonprofits in Centre County, including the Emily Whitehead Foundation! In the program's first five years, the community and Centre Foundation have invested a combined total of nearly $4 million back into the community! Every gift made at www.CentreGives.org will go directly to the over 100 local, non-profit organizations serving Centre County, including the Emily Whitehead Foundation, and will help us qualify for the $100,000 stretch pool and an additional $25,000 in prizes.
When is it?
Centre Gives runs from Tuesday, May 9 at 8:00 a.m. to Wednesday, May 10 at 8:00 p.m.
How to give?
Beginning Tuesday, May 9 you can visit the Centre Gives website: www.CentreGives.org and select the Emily Whitehead Foundation. (Minimum gift of $25)
Why give during Centre Gives?
Funds raised during Centre Gives benefit the community. You can help us fulfill our mission of activating the cure for childhood cancer by making a gift during Centre Gives. Gifts made during this campaign will be used to raise awareness of childhood cancer and to develop our family support program, which will benefit pediatric cancer families in our area. PLUS, your donation goes further because donations are matched by the Centre Foundation's $100,000 stretch pool and will help us qualify for $25,000 in additional prizes.
THANK YOU for giving during Centre Gives!
Please spread the word using #CentreGives and #ActivateTheCure on social media!